When summer approaches, everyone wants to head to the beach. The summer season brings exciting fun filed beach activities such as picnics on white sand, barbeques, sunbathing, beach volleyball, relaxing, swimming, lounging, etc. However, for women, looking for a bathing suit store which gives them a comfortably fitted bikini is a complicated matter to deal.
To guide you to find the perfect bikini swimwear, here are some guidelines to make your shopping easy: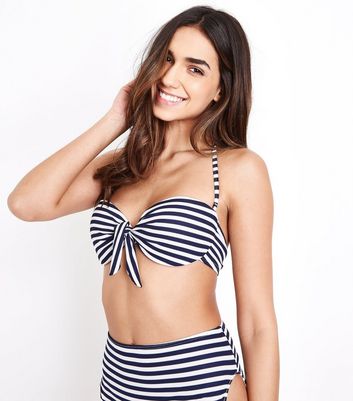 Courtesy-newlookassets
Body measurements
The first thing you should do before going shopping is take your accurate body measurements. By knowing the changes in your body measurements and weight, you can narrow down your choice for the kind of beachwear you can buy when you get into the store. It will remove your insecurity and anxiety of having your body measured by someone else at the store, such as the sale person.
Determining the type of body
The manufacturers of the bathing suit create and design swimwear for different body types. For instance, there is bikini swimwear that looks good on a body with small and large bust size, wide hips or long legs. So you must determine the type of body you have and can emphasize on it when wearing swimwear or even those that you want to cover.
After finding a suitable bathing suit store, call a friend you can trust who can give you honest opinions. Your friend can help you guide what looks good on your and what not. Moreover, you also need to consider the activities you are going to do on the beach while selecting a swimwear.